Key Loch at 1 MIL on Spotify and 2 MIL on other combined platforms!
May 31 2022
Key Loch have both seen impressive levels of success with their work in the streaming sphere. Fans of their music will be pleased to hear that Key Loch now has over 1M streams on Spotify, and over 2M on across YouTube, Deezer, Amazon, and Apple Music! One thing is clear, people across the globe are loving Key Loch to bits. See for yourself!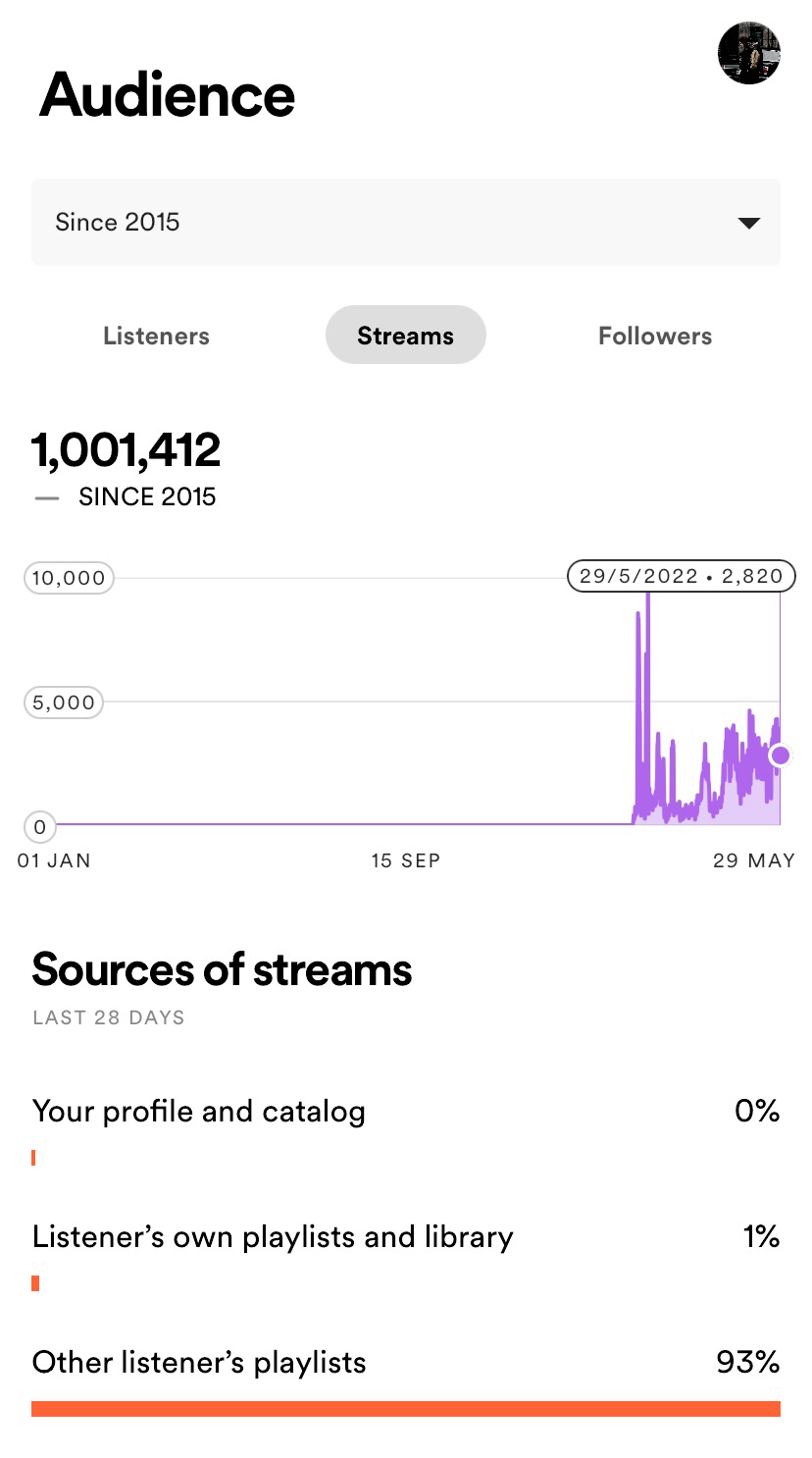 Take note that the majority of streams are coming from playlists that aren't owned by us. That means that people have discovered Key Loch through natural browsing and have added it to their personal playlists, or perhaps to playlists that aim to expose budding artists within a genre. It may even be some influence from radio station playlists! Either way, Key Loch is turning heads and it's looking like it'll be smooth sailing here on out for the band. Whether they're bringing original compositions or covers, their usual swanky style or a different aesthetic all together, Key Loch have their foot in the door of stardom, and they're breaking into the big leagues the more that life goes on. Combining music experience with passion, and collaborating with multiple different artists and mixers, Key Loch is a fluid and dynamic operation that is sure to have something to satisfy you, no matter what your discerning taste requires.
Key Loch are Damien Reilly and Justin Gross. They are the founders of the 90's power Aussie Rock Band Southpaw. They bring together a production history between them of 50 years of song writing and playing live music in Australia. They collaborate with mixers such as Gabe Rizza, Tom Polce, and Chris Garcia, and vocalists such as Avery May Parker and Sahra, and the melting pot of talents and life journeys is clear to hear in their wonderful music across the many genres in which they dabble. The future is bright and Key Loch are wearing shades as they unlock the musical doors of your mind and fill it full of awesome music. This is the beginning of something amazing and the world can never have enough of GREAT tunes. Just listen to that mo-town talent and get ready to sway.