Raz B reminding Houston of B2K's genius, performing in Cali this August!
July 12 2022
All of you down in Houston, were you lucky enough to catch this show? If so, we're jealous!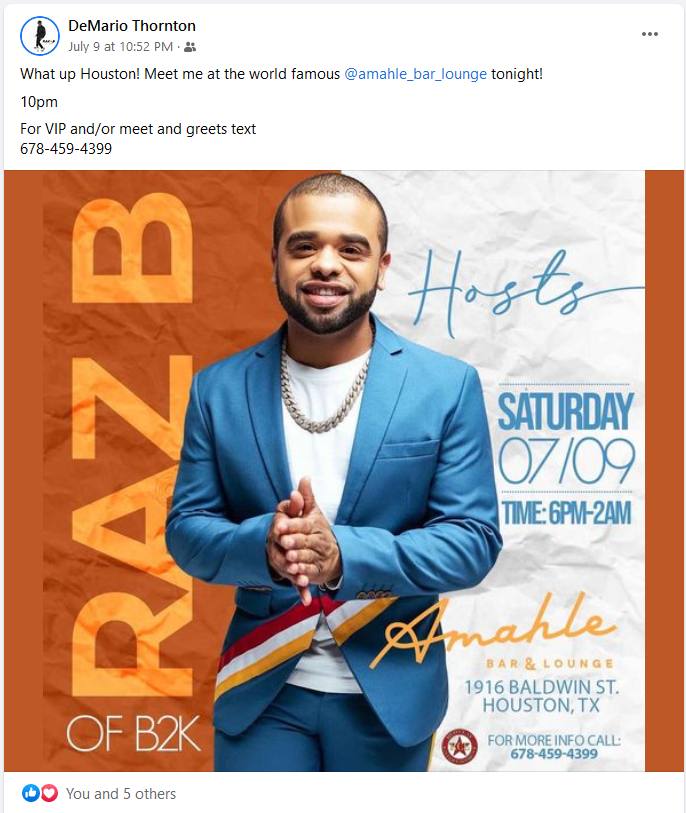 A July show with Raz B of B2K sounds like a dream come true, so it'd be a shame if you missed it, right? Well, fret not, because there's a second chance coming up soon…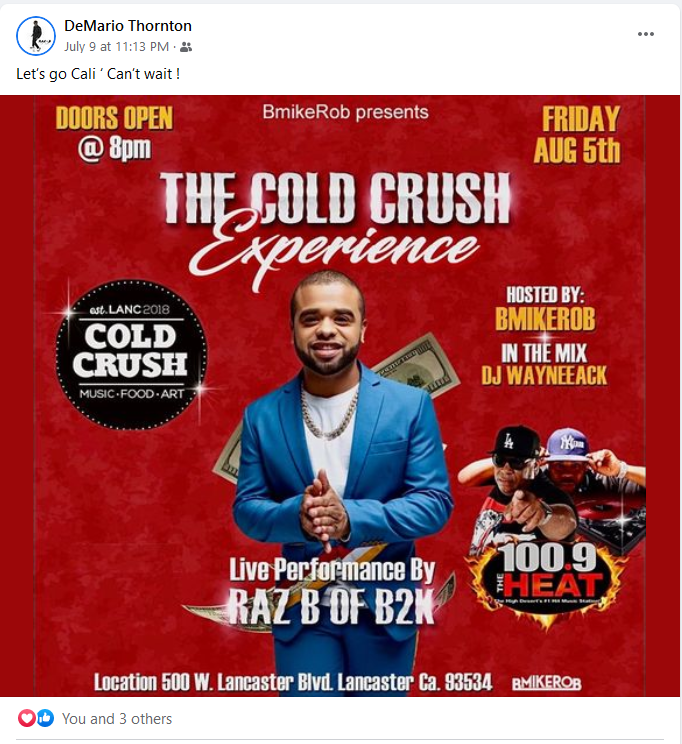 That's right, the details are right there for you to see in the poster: California is gonna host DeMario Thornton AKA Raz B of B2K THIS AUGUST for a live performance! Go ahead and grab your tickets now to be sure that you're in for a hell of a night!
We've been hype for Raz B to get back out there since the Millennium Tour for B2K, and hearing that he's treating Houston and Cali like this is just what we've been craving. We think that the USA agrees that B2K AKA the Boys of the New Millennium are most welcome back in our hearts and ears! Are you ready for all your nostalgia to come alive on stage once again?! Book your tickets now if yes!
But if you can't wait until August, there's always the internet, right? Check out B2K rockin' it in the video links down below with Uh Huh as a nice little throwback!
Or if you're more of a future music listener, Raz B as a solo artist may be the style you're after, especially as he's our DJ Central boss for China and the member of B2K that Houston and now Cali are being treated to! Check out some of his modern hits ever since the glory days passed- he's kept the fire alive, and we're super glad to be working with him… especially when the fans can't stop commenting on his dance skills!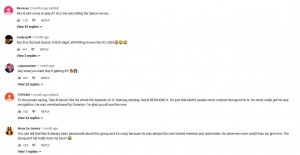 Click on the picture to check out the comments in detail! Just look at that appreciation. We welcome you back, Raz B. Our nostalgia is thriving on this and we're glad to see you once again.
B2K FACEBOOK www.facebook.com/B2k-223752504376980
B2K TWITTER www.twitter.com/b2k